Counterfeit is now everywhere. From fake pen drives to power banks, and rip-offs of luxury brands such as Rolex & Gucci, to spare parts for automobiles, there are counterfeit copies of almost every brand, and every product. In 2013 alone, the shady business of fakes & counterfeit goods was worth Rs. 31 lakh crore!*
Do some people have fake certificates?
Unfortunately, yes. Most premium brands are targeted by counterfeiters, and
GST CENTRE ®
is no exception. So there have been some rare instances of fake/ counterfeit
GST CENTRE ®
Units and certificates. Recently, a top Audit Firm approached
GST CENTRE ®
to verify the genuineness of a job applicant's certificate. The certificate turned out to be fake, and the candidate did not get the job. Worse, she was blacklisted by that company.
I had a promising career ahead of me, with a Job Offer from a Dubai based Construction Company. But when they checked, it turned out to my GST CENTRE ® certificate was fake! I had to waste time & money to solve the problem, and it did get solved, but I lost out on my amazing job offer as well. I wish I had verified my certificate beforehand. - Aswathy
Genuine GST CENTRE ® Certificate Advantage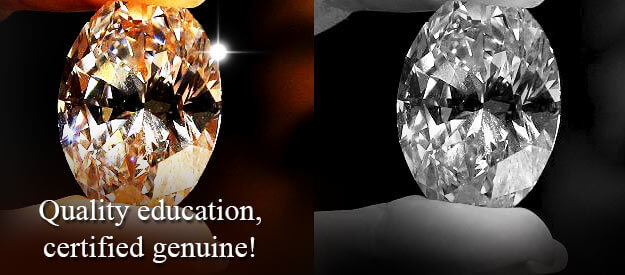 What is Genuine GST CENTRE ® Certificate Advantage?
At
GST CENTRE ®
, we are committed to protecting our students and the industry from counterfeiters of our certificates. Genuine GST CENTRE ® Certificate Advantage is an easy way to get your certificate verified. For employers, this program is their assurance that you are qualified, skilled, and job-ready.
How do I check the Genuineness of Certificate Received?
Visit the Home Page of www.gstcentre.in
Enter your Certificate Number in 'VERIFY YOUR CERTIFICATE' page.
It will automatically display the Student Name with Credentials.
Also check the TEACH Group hologram affixed on your certificate.
The program validates your information & tells you right away if your certificate is genuine.

I get Genuine GST CENTRE ® Certificate Advantage?


Brand recognition with employers/ industry
Easy authentication of your certificate by your employer, as and when they want to
Affiliate Facility and earn more income
One Year Free E-Learning Facility
Authentication by embassies/ govt. authorities as and when required
Search-friendly CV
Don't wait any longer!
Verify Your Certificate Now
REWARDS
If you come across any case where Fake Certificate or Courses are run in the name of GST CENTRE ® we will be rewarding you for the information
Contact at +91 9809 999 333
E-mail at gstcentre@gmail.com